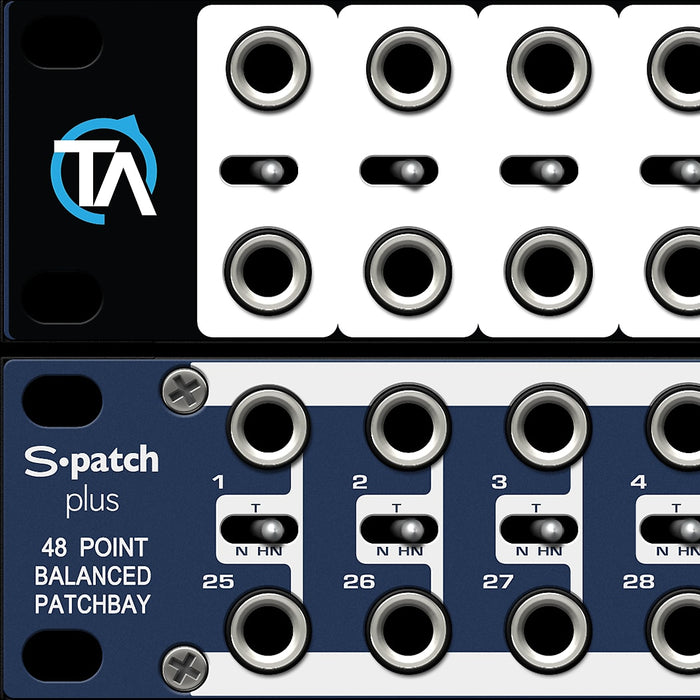 Write-Your-Own Patch Bay Labels Compatible with Samson S Patch Plus
Original price
$6.99
-
Original price
$29.99
Our "Write-Your-Own" patch bay labels are made out of a PVC Vinyl with an adhesive backing and have a satin laminate finish to ensure durability and minimal glare. The adhesive used is strong enough to ensure the label will stay affixed, but not so strong that the decal is hard to remove or damage the unit's faceplate*
The white area of the labels do not come pre-filled or with any markings on them.
Tips and tricks:
- Write your labels before peeling the decal off of the backing
- Ultra Fine Tip Sharpies seem to work the best for clear and legible labels
- Expo brand Vis-á-Vis wet erase pens will also work, but are more prone to wipe off
- You can easily clean Sharpie off of the label by using a small amount of isopropyl/rubbing alcohol on a paper towel or q-tip
- Label can be removed and reapplied multiple times before losing its stick.
*We have tested labels on multiple units and found that it did not remove paint or details from the faceplate.
We are not liable for any possible damage or cosmetic issues to the customers gear directly or indirectly caused by using our labels