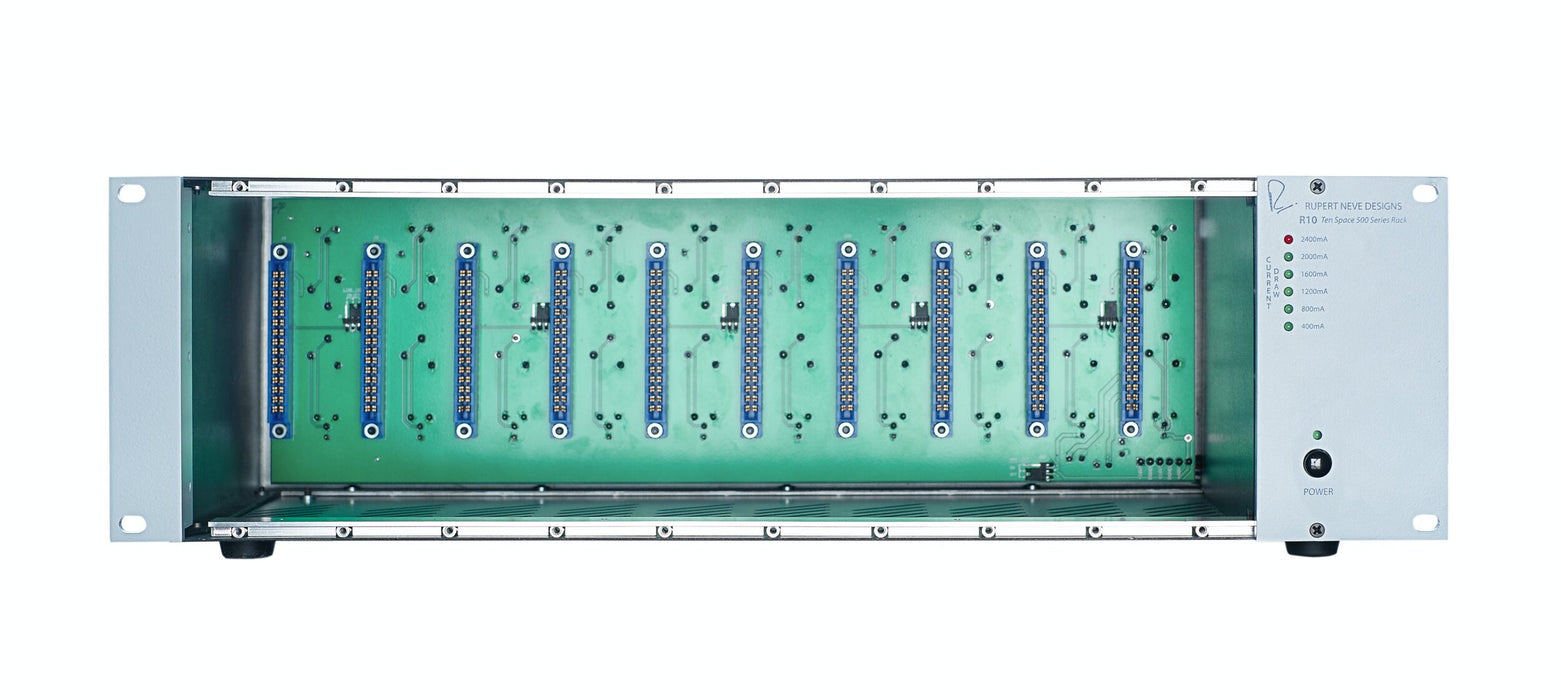 Rupert Neve Designs R10 10-slot 500 Series Chassis
Sold out
Original price
$999.00
-
Original price
$999.00
Power You Can Trust
Power-wise, the R10 has more than 150% the required current for a 10-space chassis to prevent the power rails from failing under a higher-than-expected load. To help monitor and troubleshoot problematic modules, the R10 is equipped with LED current metering to show how much power is being used. The internal power supply itself has been carefully designed and double-shielded to avoid significant magnetic induction in any of the channel positions. With such attention to providing and monitoring power, the R10 helps your modules realize their fullest potential.
To ensure many years of use, the chassis is made of solid steel with sliding nuts to accommodate various manufacturers' 500 Series modules. And of course, all connectors and fittings are of the very highest quality.

 Because the R10 is built to official 500 Series specifications (surprisingly, not all racks are!) it will work flawlessly with any properly-designed 500 series module you wish to include in it. To help accommodate modules that are slightly out of spec, the R10 has variable-position screw holes to help make the installation process as smooth as possible.
The 500 series VCA buss link function can also be enabled in pairs on the R10 using the link jumpers on Channels 1-2, 3-4, 5-6, 7-8 or 9-10. Enabling link allows compatible compressor modules like the 535 or 543 to share VCA control when their links are enabled. Matching blank panels are also available to cover any empty slots.
DC Voltage to Units: +/-16VDC and +48VDC for phantom power
Max Current: 2400mA for modules, 250mA for 48V phantom power
Power Requirements: 100-240VAC, 50/60Hz, 50 Watts
Weight: 14lbs
Dimensions: 19 x 7.5 x 5.25"