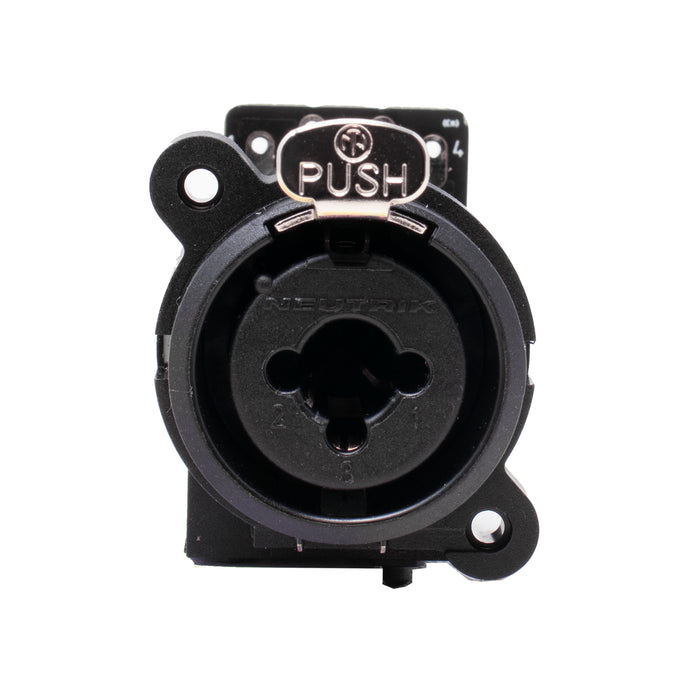 Neutrik NCJ6FI-V Combo Jack with PCB Adapter
Original price
$4.50
-
Original price
$4.50
Combo jacks can be a great way to add flexibility to any stage box or input panel.
It can be frustrating and time consuming to solder the small jumpers needed to connect the TRS pins to the XLR pins so they are tied together. We have come up with an adapter board that ties the two together for you and puts pins 1(S), 2(T), 3(R), and Chassis on convenient solder pads at the top of the connector. Install and wire these up in a fraction of the time compared to the standard solder cup connector (NCJ6FI-S). 

Most applications will only require the use of pins 1, 2, and 3 however we included chassis as an option if needed.

Note about phantom power - If these are going to be used in conjunction with microphone preamps, please note that phantom power, if active, will be present on both the XLR and TRS portion of these connectors. It is always good practice to turn phantom power off before plugging anything in or out of a connector. We do not advise using the TRS connection while phantom power is active.
Includes 2x self tapping screws for mounting
Please be advised that are not technically D-Series format. They will work in a D-Series cutout, but will have a slight angle to them once mounted.
*Disclaimer*
We are not responsible for any damage to equipment due to misuse or improper understanding of wiring.