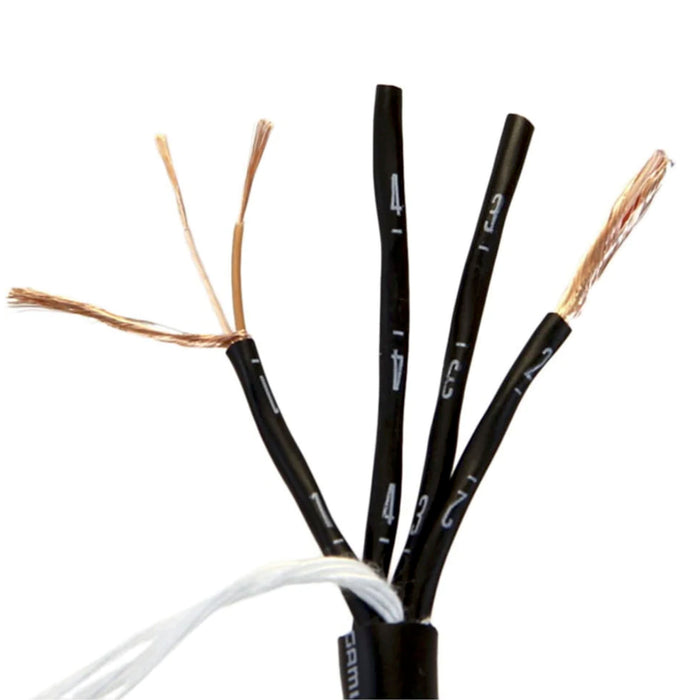 Mogami W2931 4-Channel Audio Snake Cable
Original price
$1.93
-
Original price
$1.93
Mogami multicore cables are designed for the highest level of audio performance and feature superb electrical and mechanical characteristics while remaining compact, super flexible and easy to use.
Individually twisted shielded pairs, available in 2 to 48 channels.
XLPE (Cross Linked Polyethylene) insulation provides superb electrical characteristics and will not melt or shrink back during soldering.
Rugged and flexible construction that is easy to handle, even at temperatures down to -20°C (-4°F).
Easy cable identification system:

Channel numbers are printed and underlined on each core jacket to ensure correct identification, regardless of which end is stripped.
Outer jackets of each pair are color coded by standard resistor color code, allowing quick identification of conductor pairs.
Inner conductors are also color coded based on the international standard resistor color code. Each pair is color coded by jacket and conductor color combination.

Each channel has a drain wire and served (spiral) bare copper shield. The drain wire simplify termination and can be crimped by the same size contact as the inner conductor pair.