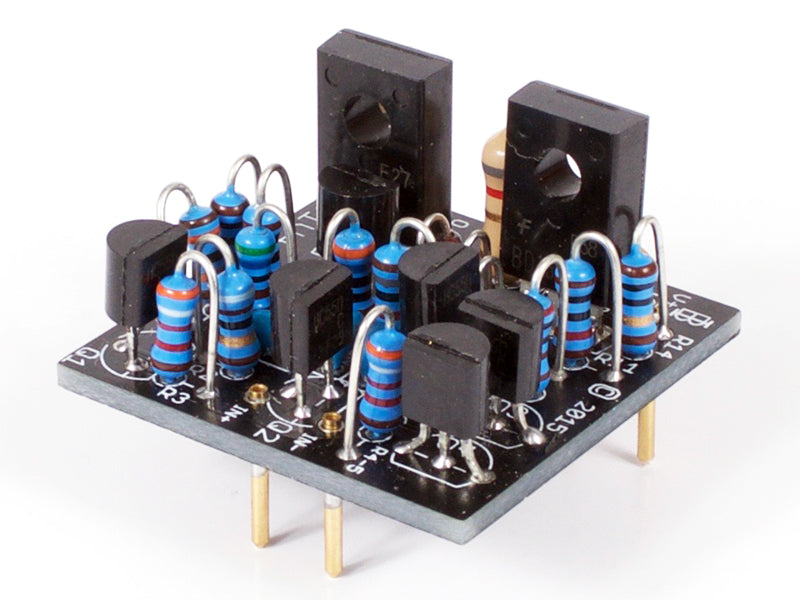 gar1731
Sold out
Original price
$50.00
-
Original price
$50.00
The gar1731 is designed by Gary Barnett of Barnett Industries. This DOA is an eight transistor amplifier modeled after the legendary 1960's 1731. For those who do not know it, many of the engineers responsible for the 1731 joined forces with Saul Walker when he started API. The starting point for the famous API 2520 was indeed the 1731. Back to the beginning guess one could say!
The gar1731 sounds absolutely fantastic in our all of our kits and modules. Overall, it's sonically 
very
 similar to the sound of a 2520. The gar1731 has a slightly smoother bottom and top, while simultaneously retaining the ever familiar aggressive, forward midrange we love about the 2520.
Some of the applications the gar1731 DOA can be used for:
 Microphone Preamplifiers
 Line or Booster Amplifiers
 Lossless Combining Amplifiers
 Balanced Transformerless Amplifiers
 Equalizers and Compressors
Additional features and specs:
 Industry standard 2520 footprint for plug-in or PC mount connections
 Low noise, high power output
 Low distortion
 Minimum load impedance is 75 ohms for full output voltage
 Power supply voltage is bi-polar +/- 12 VDC to +/- 20 VDC