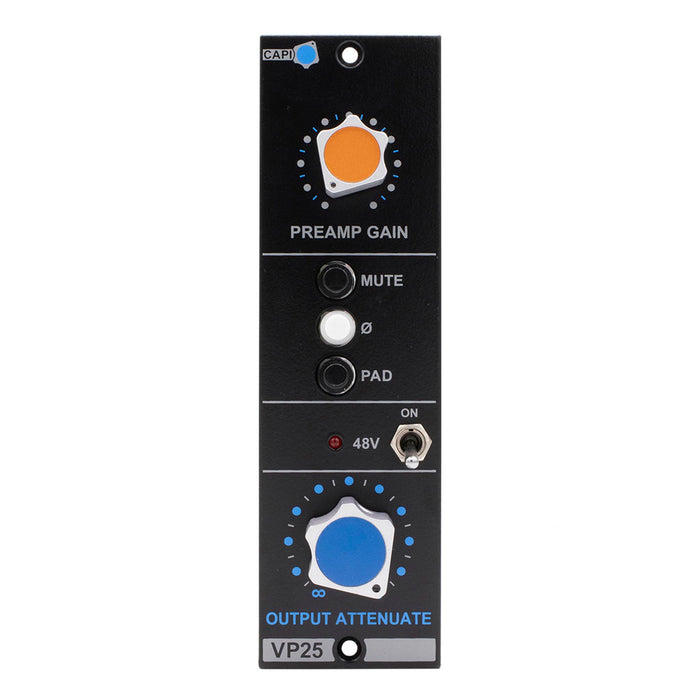 CAPI VP25 500 Series Preamp
Original price
$339.00
-
Original price
$339.00
CAPI has delivered another great preamp. The VP25 circuit is inspired by the 312 with a few extra components like coupling capacitors and loading resistors. This preamp includes the larger 2503 output transformer giving it an unbelievably great sounding low end. This preamp is great for anyone who wants a vintage preamp reminiscent of the 70's console "sound".
The VP25 includes these great features:
-Stepped Input Stage (If you would like a passive potentiometer let me know)
-Passive Output Attenuator 
-Discrete Op Amp
-Input and Output Transformers
-Mute Switch
-Polarity Flip Switch
-20dB Pad (Original voltage divider pad design)
-Phantom Power 
All units are 100% VPR Alliance compliant.